Services
Creche Design
As part of your Planning Application for your proposed Creche development we would need to give the Planning Authority the information regarding the types of childcare services you would be making available. A full day care childcare services, e.g. creche or nursery, provides care for children for more than 3.5 hours per day - most full-day services operate for 8 to 9 hours per day.
A sessional childcare service offers various programmes to pre-school children for up to 3.5 hours per day. These include: pre-schools, playgroups, Montessori groups, etc A drop-in centre offers a service for short periods during the day. These are usually provided in shopping centres, leisure centres, etc.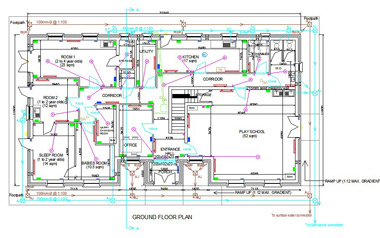 Detailed drawings including building drawings, site layout map and Planning Application documents can be produced by us on your behalf.
Contact Martin Kelly Planning now for more information at info@mfkelly.ie or telephone 044 93 33740 or 085 7255182